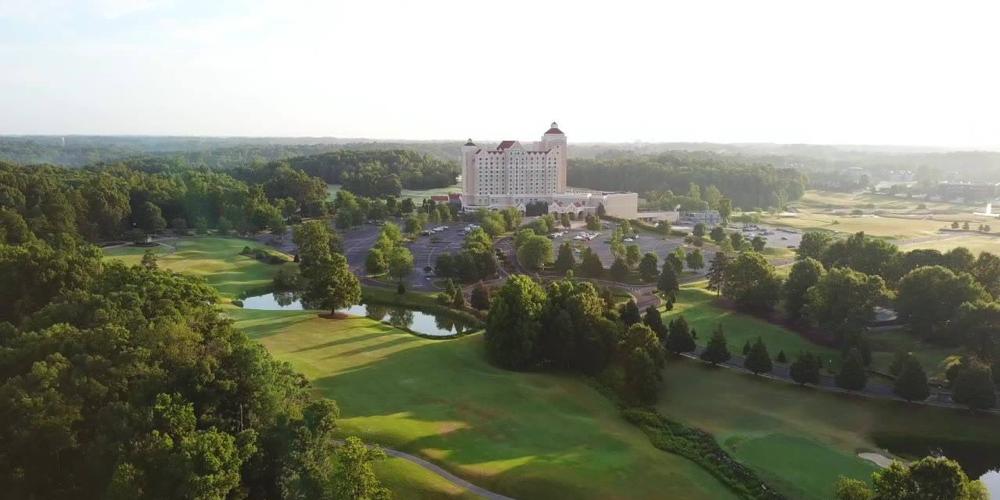 Grandover doesn't exactly host a PGA Tour event, but still....
By Len Ziehm
There's a lot more good golf to be played in North Carolina than what's offered in the Pinehurst area. For instance, consider the unique situation in this burgeoning community that is the state's third-largest metropolitan area.

Greensboro may offer the feel of a small town, but it hosts the third-oldest PGA Tour event, now called the Wyndham Championship. The Wyndham was first played in 1938, when Sam Snead won the first of his eight titles. In August the tourney will celebrate its 80th anniversary.

Originally called the Greater Greensboro Open, the tournament was first played at Sedgefield Country Club - a private facility that opened in 1926. The tournament has had other title sponsors and other host sites over the years, but since 2008 it's been the Wyndham Championship at Sedgefield with tourney headquarters at the neighboring Grandover Resort & Conference Center.

The resort's practice range also serves in that capacity for the players during the tournament, so the relationship between private Sedgefield and the resort is a tight one.

"I would call it perfect,' said Mark Brazil, tournament director of the Wyndham Championship. "They've got two great golf courses over there and all the space for our activities plus a beautiful hotel. It almost feels like we're their third course because we're so close. We couldn't have a better marriage with them.'

Wyndham Week this year is Aug. 1-4, and the $6.2 million event holds a key place on the PGA Tour schedule. The Wyndham will be the last tournament prior to the FedEx Cup Playoffs. It represents the last chance for players to establish a strong position going into golf's lucrative postseason. Only the top 125 in the FedEx standings will tee off in the first of the three playoff events.

And that's not all. For the first time the $10 million Wyndham Rewards Top 10 bonus pool will be in effect. It offers bonus money - $2 million to the winner - to the top 10 players in the FedEx standings entering the playoffs.

While the birdies and bogeys are crucial at Sedgefield, about 40 members of the field will be staying at Grandover. So will a bulk of the tourney's sponsors and Wyndham's guests, and they will have some great golf to play that week, too.

Grandover's two 18-hole courses are top-notch. Both were designed by architect Gary Panks with the help of player consultant David Graham. Graham, an Australian, won the 1979 PGA Championship and the 1981 U.S. Open. He also had top-five finishes in both the British Open and Masters. Like many top stars in his playing days, Graham got involved in course design as a sidelight venture.

Panks did most of his design work in Arizona, Grayhawk being his most noteworthy creation there. The Grandover courses are his only creations in North Carolina. Panks started doing courses on his own in 1978 and teamed up with Graham from 1988-97 under the banner Graham & Panks International. They did 10 courses together, and the Grandover courses were one of their last projects.

Graham & Panks was able to break into the North Carolina course design market - one then dominated by state resident Tom Fazio and Arnold Palmer - because Graham had a friend who was close to Joe Koury, the founder of Grandover. Koury passed away in 1998, shortly after the resort opened, but it's still family owned.

By then Grandover had an East Course, which is longer and slightly more difficult than its West counterpart. It also has one of the most memorable very short par-3s anywhere. Its No. 12 hole plays only 125 yards from the tips and as short as 60 yards from the forward markers, but there's a creek fronting the green, which has three tiers, and a pot bunker catches many errant tee shots as well.

I consider that hole on par with three other very short par-3s in memorability - the much more famous being No. 17 at TPC Sawgrass and No. 7 at Pebble Beach - and No. 9 at Kingsley Club, a private facility in Michigan.

The records on both courses is 63, and the West has - according to 23-year director of golf Jonathan York - the hardest hole on the property. The West's No. 7 is that layout's No. 1 handicap hole. This par-4 has trouble right and left off the tee, a water hazard crossing the fairway and a steeply elevated three-tiered green. In other words, there's trouble everywhere on this one. It is - by far - the toughest of Grandover's 36 holes.

The resort, celebrating its 20th year in full operation, was built on 1,500 acres of oak, pine and dogwood-covered hills. The designers filled the courses with bumpy fairways and a wide variety of holes, most all of them with extremely undulating greens. The courses have been used for Web.com Tour events and top collegiate competitions. An NCAA Division I regional and three Division III national championships have been played at Grandover.

For leisure travelers these courses are a great deal, as the top greens fee is only $75, there is no competition with members for tee times and the lodging is not only pleasantly upscale but in close proximity to the golf as well.

Grandover has undergone an extensive $10 million renovation of the entire property over the last two years and a little more money is being spent to complete some indoor projects this year.

Work began on the exterior of the resort late in 2016 and required six months to complete. In 2017 all 244 guest rooms were remodeled and in 2018 the bars and restaurants received the same attention. All parts of the property were rebranded, the style changing from Old World European to a tribute honoring the rich history of the area. A fire pit lounge overlooking the courses has been added this year.

Grandover still surrenders top billing to Sedgefield around tournament time, which is understandable. Sedgefield has the only Donald Ross-designed course still hosting a regular PGA Tour stop. But Grandover has more holes, all of them open to the public, and is an easy stopover for players heading to either of the golf meccas of Pinehurst or Myrtle Beach.

It's especially easy for North Carolina residents, thanks to the formation of the Griffin Club. York created the club, named after the resort's symbolic figure. For $20 members can get reduced greens fees and other year-around benefits when they visit Grandover. Over 2,500 have already signed up.


Revised: 06/12/2019 - Article Viewed 10,516 Times - View Course Profile

About: Len Ziehm
---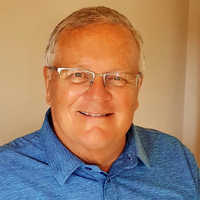 My 41-year career on the Chicago Sun-Times sports staff ended with my retirement on June 30, 2010. During that stint I covered a wide variety of sports, but golf was a constant. I was the paper's golf writer for 40 years, during which time I covered 27 U.S. Opens, 10 Masters, 17 PGA Championships, four U.S. Women's Opens and the last 34 Western Opens in addition to a heavy load of Chicago area events.

For 20 years I was a columnist for Chicagoland Golf, a newspaper that suspended publication following the death of founder and good friend Phil Kosin in 2009. (This is not to be confused with the publication of the same name which was introduced in 2013 after being known as Chicago Area Golf for three years). I also contributed a chapter to a history book on the Solheim Cup and have been a member of the selection committee for the Illinois Golf Hall of Fame.

As a player I remain just an avid hacker with a handicap that never has dipped below 16.

---
More Articles by Len Ziehm