Share:
---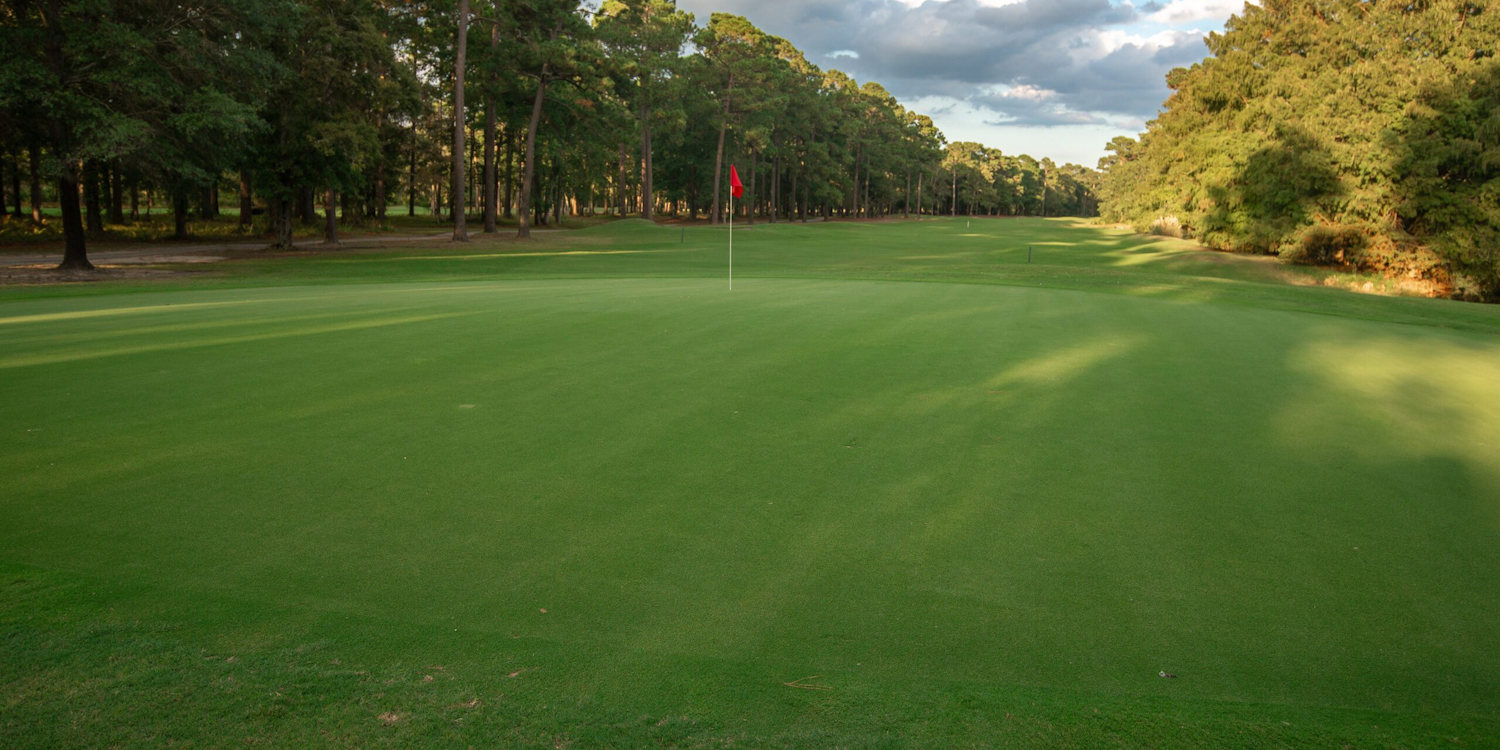 The Pearl East
Great Golf Just North of Myrtle Beach
By David Theoret
For several years, The Pearl Golf Links in Calabash, NC had a bad reputation. The course was in poor shape and management didn't really seem to care.
Anyone who knows DeCarol Williamson, the owner of the Pearl and, at the time, several other well-known courses in the area, knows that he is a very godly man; I would venture to call him a prophet. They also know that DeCarol is a perfectionist and having one of his golf properties in this state was not going to sit well with the man. In 2012, DeCarol shook things up. He brought in current General Manager Mike Benson as well as Golf Course Superintendent Robert Gamble and these two men were charged by Williamson with turning things around.

Fast forward four years and you'll see that these two men have done just that; the changes have been dramatic. The fairways are tour-caliber and, if there is a bare spot, the grounds crew is quick to respond and get it growing. A lot of pine straw has been added around trees and flower beds, which adds greatly to the aesthetics. Bunkers are constantly raked and maintained as is the area around the water hazards; and the greens are in incredible shape. If you haven't played either of these courses in a while, you owe it another look.

The Pearl Golf Links features two championship 18-hole golf courses, Pearl East and Pearl West. Pearl East was designed by the legendary Dan Maples, who carved out the course from a Carolina Pine Forest and a 900-acre marsh preserve. It's more of a parkland setting, with several finishing holes offering up a tremendous view of the Calabash River.

When the facility first opened, Golf Digest was so impressed that The Pearl Golf Links was nominated for "Best New Public Courses in America" in 2008, just a year after it opened. The East Course also earned a four-star rating in Golf Digest's "Best Places to Play" in 2008. I suppose one of the biggest reasons for these accolades is its playability; golfers of all levels will enjoy themselves out here. Just pick the tees that best suit your game.

Speaking of tees, The East has five sets, ranging in length 5,070 yards for the ladies to 6,793 yards for the long ballers. I found it very challenging from the Blue Tees at 6,489 yards and a course rating of 72.5 and slope of 129. There's water on just about every hole, although a lot of it is on the peripheries on many holes and doesn't come into play, but adds to the aesthetics. In case you're hungry before or after your round, The Pearl Golf Restaurant and Bar offers breakfast, lunch and dinner. The pro shop is full-service and well stocked and the professional staff can help you fine tune your game with private or group lessons.

Favorite Hole: Number 6. This par 4 plays 385 yards from the White Tees and is the number one handicapped hole on the course. And for good reason - there is a pond in the landing area. The average golfer will be forced to layup before the pond, which leaves a long to mid iron uphill into a green that is protected on the left side by sand and on the right side by the lake. Off the tee, you want to favor the right side of the fairway but not too far right or you will find the wetlands. The water is closer to the tee as you move to the left. Par is never a bad score; especially on this hole.

Williamson owns a lot of land around The Pearl and has a vision; and from what I've seen the best is yet to come. He's thinking about building a self-contained golf resort/community, a 900-acre garden park if you will; sprinkled with several classically designed neighborhoods, and a world class resort to cater to your every desire. Stay tuned for more information as it becomes available.

For more information on The Pearl or to book a tee time, visit them online at www.thepearlgolf.com.


Article Tags: The Pearl, Myrtle Beach; Myrtle Beach Golf; Brunswick Isles Golf Trail
Revised: 12/11/2016 - Article Viewed 15,616 Times - View Golf Course Profile
Share Comment
Written By: David Theoret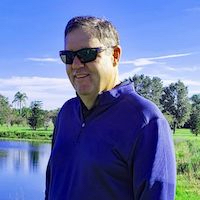 David Theoret has been in the golf and golf travel industry for over 10 years, primarily selling online advertising. For the past seven years, he has also been a golf writer, reviewing golf courses, resorts, destinations, equipment, golf apparel, and training aids - the latter of which never seems to help. David's articles and reviews have been posted on many golf travel and equipment websites.

Growing up in Southwestern Ontario, Canada, it was naturally assumed he would play hockey. Beginning at the age of 3 and continuing into his late 30's, he did just that. However, after one too many pucks to the head, he realized that golf was a lot easier on the body (whoever said hockey players were slow) and took the game up.

After moving to Florida and accepting a position with TravelGolf Media (now part of GolfNow) his love for the game grew exponentially. Most Saturdays you will find him on a course somewhere in Florida or on the practice range reinforcing his bad habits. David plays to a 10 handicap - unless there is money involved in which case it goes considerably higher. He currently resides in Lakeland, FL with his wife Belinda and their two "kids", Madyson and Molly.