Share:
---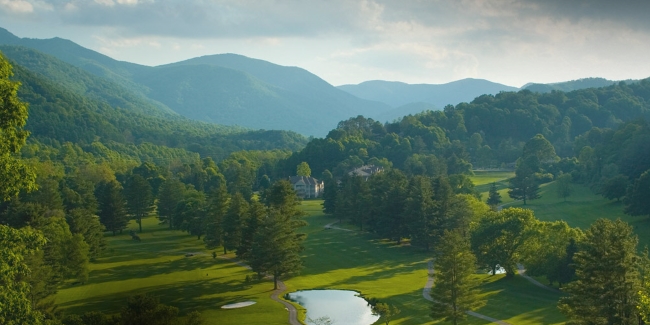 Maggie Valley Golf Club Review
Golf's Majestic Mountain Mama
By Mike May
If somebody asked me about playing a round of golf at the Maggie Valley Club & Resort, I would respond like the voice in the Golf Now.com commercial and say, "Go Play!" A round of golf at the Maggie Valley Club & Resort in Maggie Valley, North Carolina (located 30 minutes west of Asheville) can best be described as golf's version of the classic Charles Dickens novel, A Tale of Two Cities. In a nutshell, when you play golf at the Maggie Valley Club & Resort, it's A Tale of Two Nines. This course, nestled between the Blue Ridge and the Great Smoky Mountains, has nine holes in the 'flatlands' (dubbed the "Valley") and nine holes in the surrounding hills (named the "Mountain"). It's also worth noting that the tee shots on the 1st, 3rd, and 6th holes are from raised tees, which will give you a sneak peak at what you will eventually see when you play the inward half.

If asked to use a few words to describe a round of golf at the Maggie Valley Club, I would say it is "elegant, pure, refreshing, natural, and, most of all, fun." With its tree-lined, rolling landscape and bent grass greens, having the chance to play golf at this course helps reinforce why the game of golf is so special. Every hole at the Maggie Valley Club represents a chance to create a memory that will last a lifetime......and keep you coming back to this majestic layout which celebrated its 50th anniversary in 2013.

"At this course, you get the best of both worlds," said Trey Smith, the head golf professional at the Maggie Valley Club & Resort. "On the front nine, the Valley is completely flat. On the back nine, the Mountain is the complete opposite. You never get a flat lie."
It's great playing golf at the Maggie Valley Club because you can see your ball against the green background of the trees in the surrounding mountains. There's nothing like the thrill of seeing a well-struck tee shot soars through the air. At the height of summer, the lack of humidity in Maggie Valley is a big plus, as are the wild blueberries which grow on bushes next to the 11th green!

In a nutshell, playing golf at the Maggie Valley Club & Resort is a special treat - round after round and year after year. It is challenging, scenic, well-maintained, memorable, breathtaking, fair, fun, and filled with photo opportunities!

There are four tees on each hole - green, gold, white, and blue. The length of the course ranges from 4,600 yards from the forward tees to 6,466 yards from the back tees.

While golf is the featured attraction at the Maggie Valley Club & Resort, it's not the 'only game in town.' If you like fishing, hiking, swimming, dining, horseback riding, tubing, playing tennis, walking in creeks, getting a message or taking a yoga or a Pilates class, it can be found at this resort. There are also a number of housing options at the Maggie Valley Club & Resort! In essence, once you set foot on this property, you are on vacation. And, there's no reason to leave the resort until it's time to go home. And, trust me, you never want to leave!

As you reflect on playing 18 holes at the Maggie Valley Club & Resort, while having a much-deserved snack at the Pin High Grille, you get to focus on all the shots that took place during the previous four hours. In many respects, the final three holes at the Maggie Valley Club & Resort are a microcosm of the entire course, where two of the holes are downhill, two of them are doglegs, and one of them is uphill. Those qualities are constantly on display throughout your golf experience at the Maggie Valley Club. If you can string together a 4-4-4 or a 4-4-5 finish, it shows that you are a player! And, there's nothing to be concerned about if you finish with three bogeys. The more you play this course, the more you understand when and where you can 'be bold' and when it's time to 'play it safe.'

The course is open year round, so there's always room for you on the first tee. Check it out on the Internet at www.maggievalleyclub.com or call 1-800-438-3861. Now, "Go Play."

Revised: 11/18/2015 - Article Viewed 20,062 Times - View Golf Course Profile
Share Comment
Written By: Mike May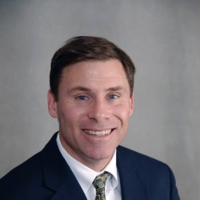 Mike May is a Wellington, Florida-based freelance golf and sportswriter, who is also a 25+ year public relations and communications executive in the sporting goods industry. He is also a veteran high school soccer official, an experienced high school basketball coach, an avid athlete, a part-time personal trainer, and a passionate golfer who is forever in pursuit of Old Man Par. He is a member of the Golf Writers Association of America.