Brunswick Islands Golf Guide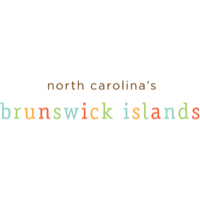 North Carolina's Brunswick Islands boasts more than 30 championship golf courses designed by world-renowned course architects such as Arnold Palmer, Rees Jones, Dan Maples, Willard Byrd and Tim Cate. Courses with magnificent coastal scenery and challenging play come with easy availability of tee-times, great deals and packages for groups of every size. When you're not on the links, discover the countless treasures of Brunswick Islands' coastal towns and 45 miles of pristine beaches. Whether it's the seafood dining, offshore fishing, eclectic shopping, kayak, canoe and boat tours, Brunswick County offers golfers and nongolfers a myriad of recreational opportunities year-round.

NC's Brunswick Islands Golf Guide >>
---
Brunswick Islands Golf Courses
Golf Course Name
Type
Architect
Social
Brunswick Plantation Golf Resort
Calabash, NC
910-845-6936
27 Holes - Semi-Private
Willard Byrd & Clyde Johnston
Bald Head Island Club
Bald Head Island, NC
910-457-7310
18 Holes - Semi-Private
George Cobb/ Tim Cate
Brick Landing Plantation
Ocean Isle Beach, NC
910-754-2745
18 Holes - Semi-Private
H. M. Brazil
Brierwood Golf Club
Shallotte, NC
910-754-4660
18 Holes - Semi-Private
Benjamin Ward
Cape Fear National at Brunswick Forest
Leland, NC
910-383-3283
18 Holes - Public
Carolina National Golf Club
Bolivia, NC
910-755-5200
Holes - Semi-Private
Fred Couples
Carolina Shores Golf & Country Club
Calabash, NC
910-579-2181
Holes - Public
Tom Jackson
Crow Creek Golf Club
Calabash, NC
877-287-3081
18 Holes - Public
Farmstead Golf Links
Calabash, NC
910-575-7999
Holes - Public
Willard Byrd / Dave Johnson
Green Hills
Winnabow, NC
910-253-8333
19 Holes - Public
Dave Smith
Leopards Chase Golf Club
Ocean Isle Beach, NC
910-287-1717
18 Holes - Resort
Tim Cate
Lions Paw Golf Links at Ocean Ridge Plantation
Ocean Isle Beach, NC
910-287-1717
18 Holes - Public
Willard Byrd
Lockwood Folly Country Club
Holden Beach, NC
877-562-9663
Holes - Semi-Private
Willard Byrd
Magnolia Greens Golf Plantation
Leland, NC
910-383-0999
18 Holes - Public
Tom Jackson
Meadowlands Golf Club
Calabash, NC
910-287-7529
Holes - Public
Willard Byrd
Oak Island Golf Club
Caswell Beach, NC
910-278-5275
18 Holes - Semi-Private
George Cobb
Oak Island Par 3 at South Harbor
Southport, NC
910-454-0905
18 Holes - Resort
Olde Fort Golf Course
Winnabow, NC
910-371-9940
18 Holes - Public
Oyster Bay Golf Links
Sunset Beach, NC
910-579-3528
Holes - Public
Dan Maples
Panthers Run Golf Links
Ocean Isle Beach, NC
910-287-1717
18 Holes - Public
Tim Cate
Rivers Edge Golf Club
Shalotte, NC
910-757-3454
Holes - Public
Sandpiper Bay Golf & Country Club
Sunset Beach, NC
910-579-9120
Holes - Resort
Dan Maples
Sea Trail Golf Resort & Convention Center
Sunset Beach, NC
910-287-1122
54 Holes - Resort
Rees Jones
The Founders Club at St. James Plantation
Southport, NC
910-253-3008
Holes - Semi-Private
P. B. Dye
The Lakes Country Club
Boiling Spring Lakes, NC
910-845-2625
18 Holes - Semi-Private
Ed Riccoboni
The Members Club at St. James Plantation
Southport, NC
800-474-9277
Holes - Semi-Private
Hale Irwin
The Pearl Golf Links - Pearl East
Calabash, NC
910-579-8132
18 Holes - Public
Dan Maples
The Pearl Golf Links - Pearl West
Calabash, NC
910-579-8132
18 Holes - Public
Dan Maples
The Players Club at St. James Plantation
Southport, NC
910-457-0049
18 Holes - Semi-Private
Tim Cate
Thistle Golf Club
Sunset Beach, NC
910-575-8700
18 Holes - Public
Tim Cate
Tigers Eye Golf Links
Ocean Isle Beach, NC
910-287-1717
18 Holes - Public
Tim Cate
Free Golf Package QuoteInquiry For A Free Quote
Brunswick Islands Golf Packages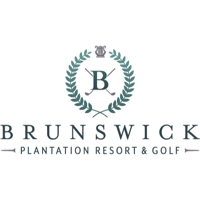 Brunswick Plantation Golf Resort

Looking for hotel rooms in and around Brunswick Islands?
NCGolf.com and GetaRoom.com have access to secret unpublished room rates.
Call 855-707-6654 for rates and availabilty.
Brunswick Islands Golf Packages:
Planning a golf trip to Brunswick Islands or looking to golf while traveling?
Golf Trip QuoteInquiry For A Free Quote
Local Tee Times

1882 Goose Creek Road
Ocean Isle Beach, NC 28469
---

27 Briarwood Rd
Shallotte, NC 28470
---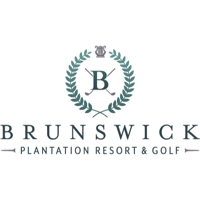 S Hwy 17
Calabash, NC 28467
---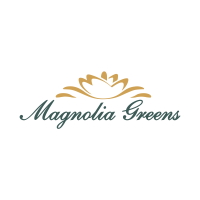 1800 Linkwood Cir
Leland, NC 28451
---

211 Clubhouse Rd
Sunset Beach, NC 28468
---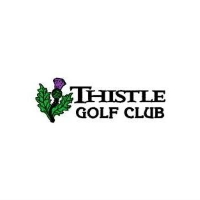 8840 Old Georgetown Rd
Sunset Beach, NC 28468
---
Tourism Links

---
Featured Properties
NC's Brunswick Islands Golf Guide
Enjoy some of the country's top-rated coastal courses and world-class golf destinations in North Carolina's Brunswick Islands. With more than 30 acclaimed courses to play amidst the scenic beauty of Southeastern North Carolina, few places offer such a serene and peaceful experience on the fairways. Avid golfers will appreciate designs by world-renowned course architects such as Palmer, Maples, Byrd and Jones. Choose from a myriad of recreational opportunities along the 45 miles of pristine beaches and charming coastal towns, and a variety of accommodations to fit any style, budget and length of stay.
---
Recent Brunswick Islands Articles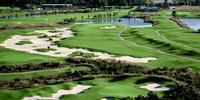 SUNSET BEACH, North Carolina - I'm frequently being tipped off about "hidden gem' golf courses. They're in all parts of the country and are said to be great courses that are off the beaten path enough so that many golfers don't know about them. The last such course brought to my at...
---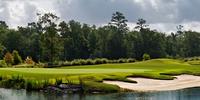 How does Cape Fear National differ from the other courses in the area? We are a championship-caliber golf course that will give all skill levels a tee option that best fits their game. We are also the only public facility in our immediate area with over-seeded fairways which a...
---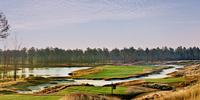 One of the best things about living in coastal North Carolina is the area's fantastic climate! Residents can enjoy outdoor recreation all year long with the area's mild winter temperatures, and winter is the perfect time to head out to the golf course and take in some North Carolina s...
---

Some might argue that the grass is one of the most important, if not the most important feature of any golf course. Entire industries exist that soley deal with the development and maintenance of the best possible grass for golf courses. At Cape Fear National at Brunswick Forest, ...
---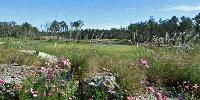 Cape Fear National at Brunswick Forest impresses with 18-holes of superior golf in a breathtaking environment. As one of the top courses in the coastal North Carolina region, Cape Fear National's impressive course layout and style keeps golfers wanting more, which is why it's no wonde...
---
More Articles
Destination and Golf Course Videos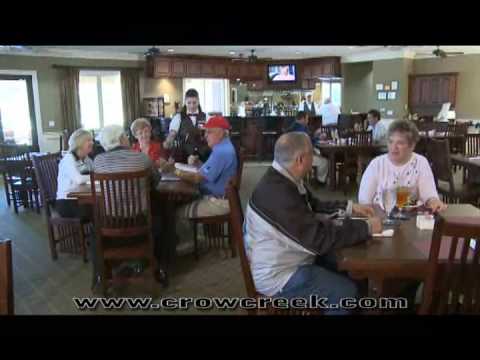 View Video
---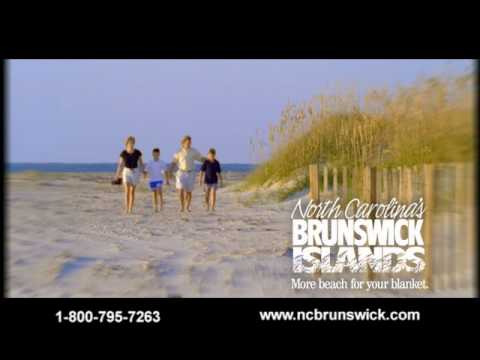 View Video
---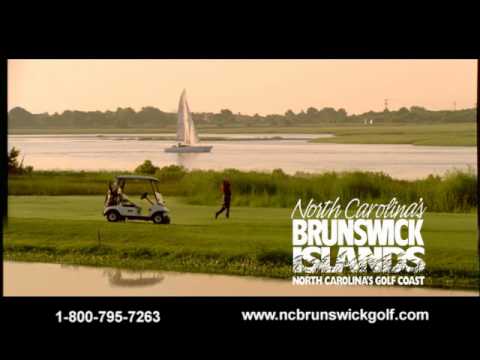 View Video
---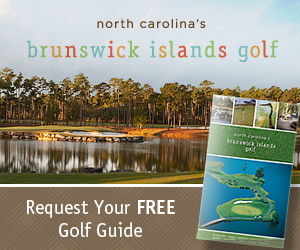 Like Us For Local News and Specials